Mark Anthony's books are Ideal Holiday Gifts of Love, Healing and Resolution (click to open)
December 19, 2022 @ 8:00 am

-

December 21, 2022 @ 5:00 pm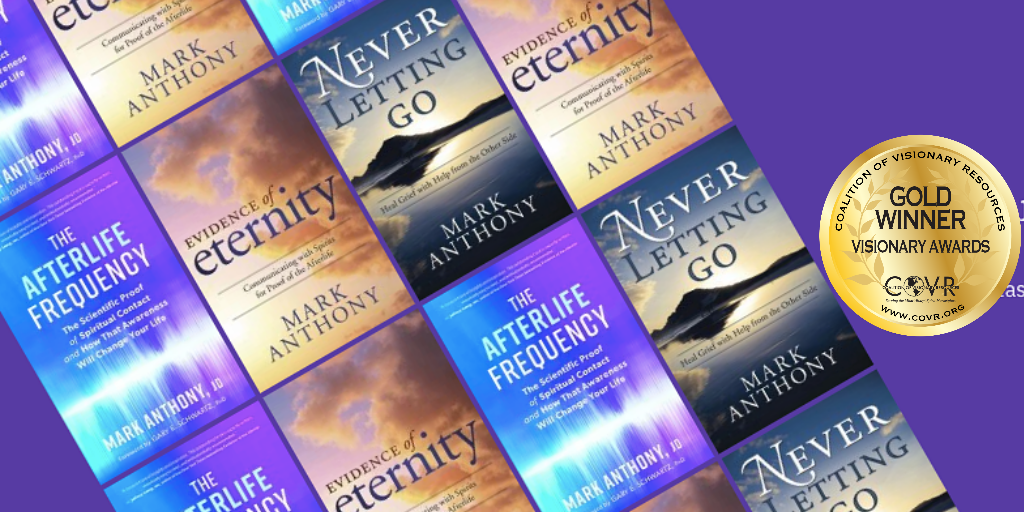 Mark Anthony's books are the ideal holiday gifts for those facing not just the holidays, but the remainder of their lives without a loved one.
Mark's latest bestseller The Afterlife Frequency is the first-place gold winner of the 2022 COVR (Coalition of Visionary Resources) Awards. It has been endorsed by the world's top NDE and Afterlife Research Scientists, recommended by film legend Shirley MacLaine, considered for a Pulitzer Prize, and ranked by PrettyProgressive.com as one of the top 16 books about faith in God. His other bestselling books are Never Letting Go and Evidence of Eternity (also considered for a Pulitzer Prize). All of Mark's books are recommended by hospices and grief counselors world wide as well as by the International Associations for Near-Death Studies (IANDS), Near-Death Research Foundation (NDERF), Helping Parents Heal, Edgar Cayce Association for Research and Enlightenment and OM Times Magazine.
Available at all fine bookstores and from Amazon, these books are in print, audio, eBook and Kindle.
All of Mark's books not only educate and bring comfort, but they are page turners which read like juicy novels!
To order your copies: CLICK HERE
Related Events