Coast to Coast AM-Friday the 13th Special Episode-Saturday, October 14 at 1am ET/12 am CT-Friday October 13 at 11pm CT & 10pm PT
October 14 @ 1:00 am

-

3:00 am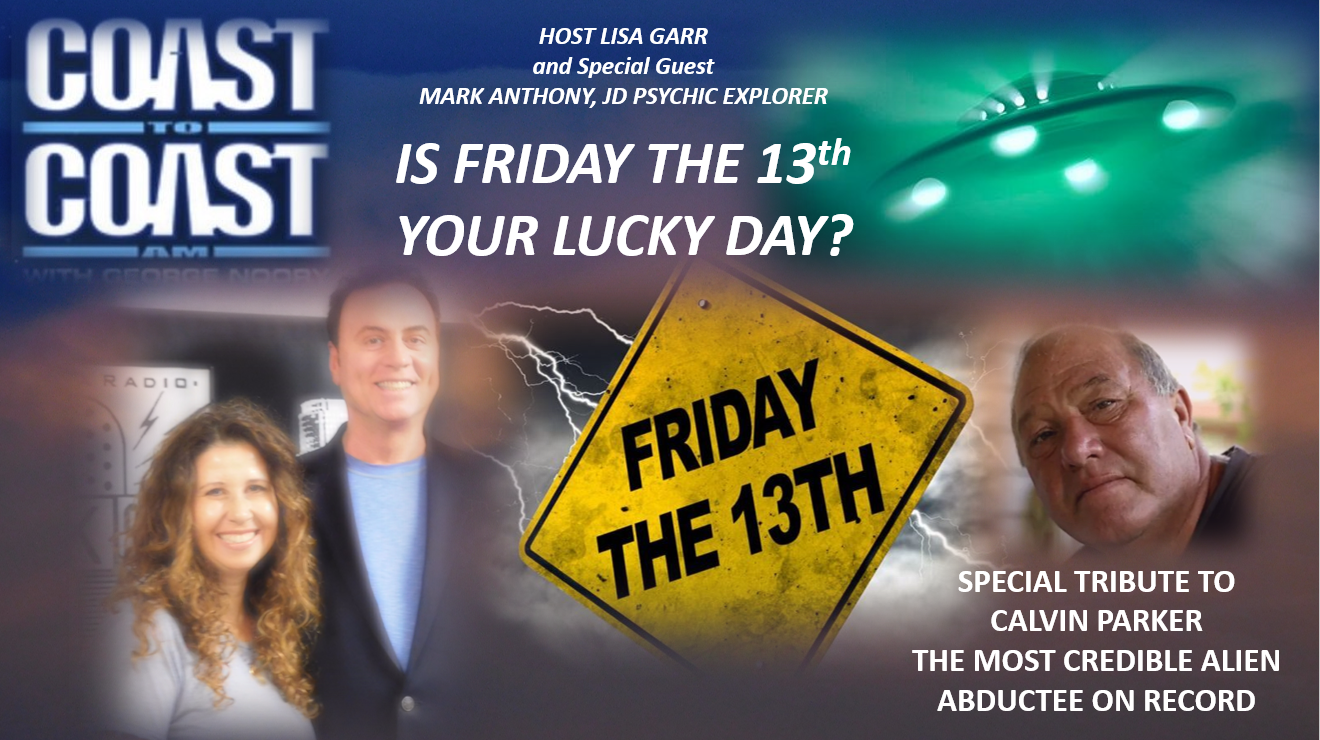 Did Friday the 13th Shape the United States Constitution?
Friggatriskaidekaphobia, fear of Friday the 13th, is a very real phobia which costs the US economy a billion dollars in lost revenue every time Friday falls upon the 13th!
And…what's the superstition surrounding Friday the 13th got to do with the American Constitution?
Who better to shed light on this than psychic medium, paranormal investigator, ancient mysteries expert and attorney Mark Anthony, JD Psychic Explorer?
Related Events