November 8, 2022 @ 9:00 pm

-

10:00 pm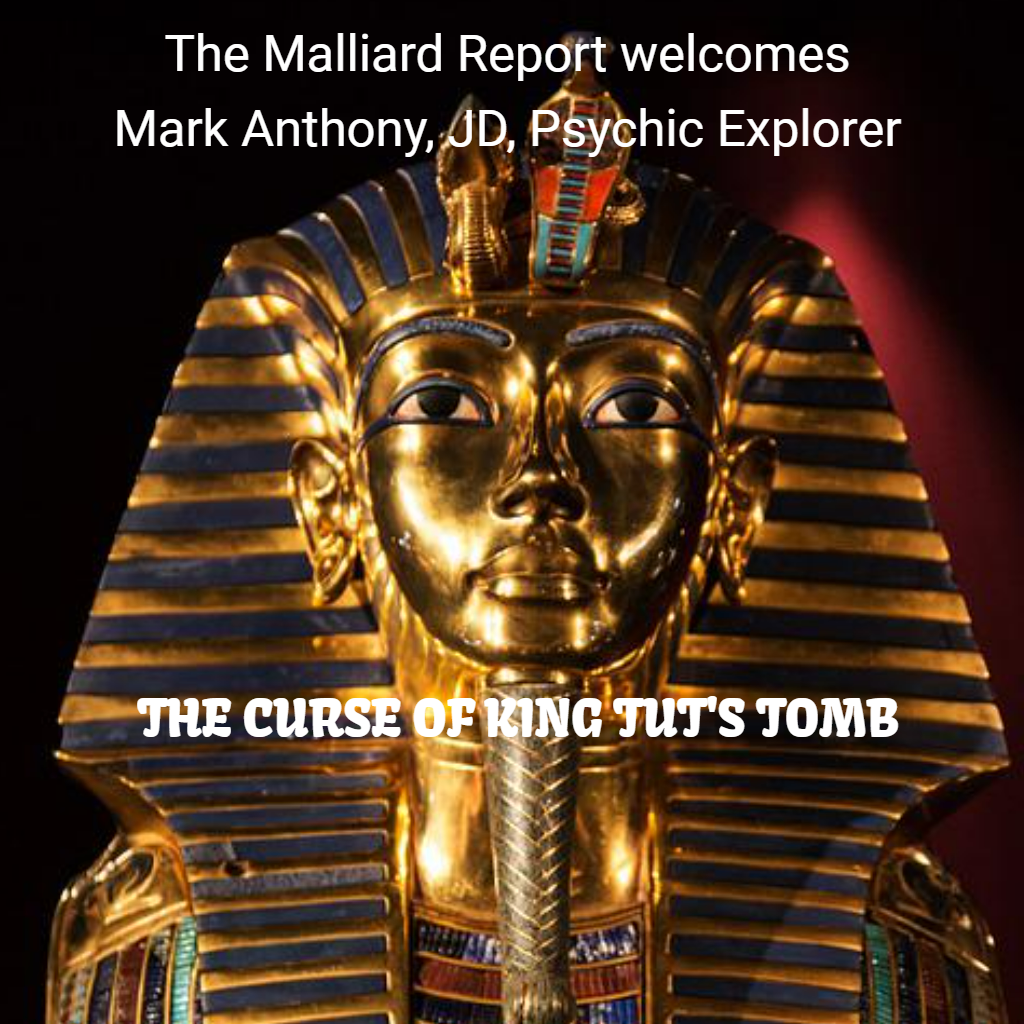 Host Jim Malliard of "The Malliard Report" welcomes back Mark Anthony, JD Psychic Explorer to discuss THE CURSE OF KING TUT'S TOMB. It has been 100 years since the discovery to the tomb of Pharaoh Tutankhamun. Was there a curse upon those who violated the sanctity of the Pharaoh's tomb? If not, then why did so many people connected to the tomb die tragically after entering it? But that's not all…the mysteries surrounding King Tutankhamun's death still confound the experts. Was he murdered? If not, why was his entire family wiped out within a few years of his death? Tune in for a fun and tantalizing exploration into one of the greatest ancient mysteries and archaeological discoveries of all time. 
This weekly podcast that ventures into the fringe, the unusual, and even current events and is not afraid to ask the tough questions.
Jim Malliard's interview-based radio show features real-time interactions with his guests and listeners. Stripped of rigid show formalities, and unafraid to hit controversies head-on, The Malliard Report features something for everyone.
To listen to The Malliard Report: CLICK HERE for THE MALLIARD REPORT
Related Events