Light Circle Spirit Communication with Mark Anthony-limited to 10 People-The Spiritualist Church of Awareness-Orlando, Florida
April 24 @ 3:00 pm

-

5:00 pm

TBA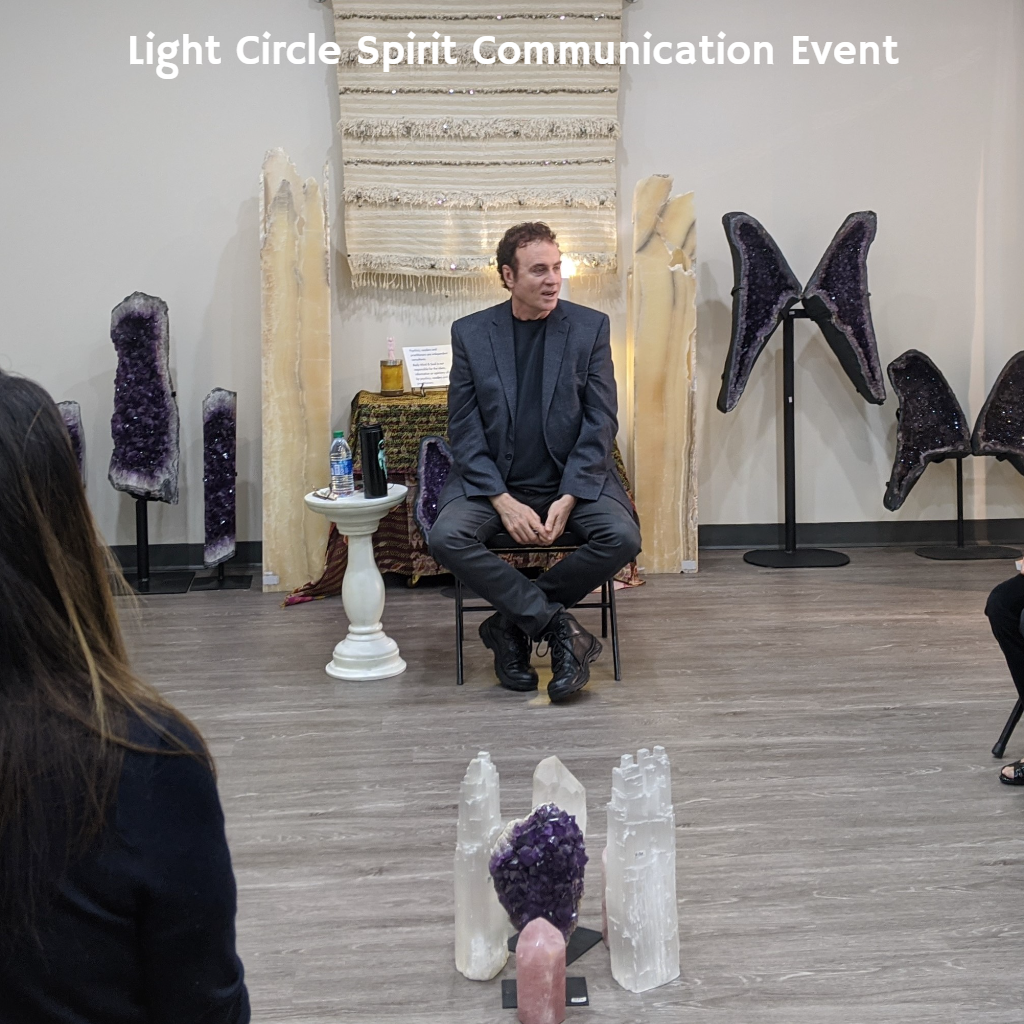 Light Circle Spirit Communication with Mark Anthony limited to 10 people
Tickets:   $     Contact:  Dabra Huneycutt @ dabrajo73@gmail.com.
Mark's latest book "THE AFTERLIFE FREQUENCY" available for book signing.   Contact Annette Brown @ ar2424@cfl.rr.com.
SEATING LIMITED TO 10 PEOPLE
A 90 minute special event of spirit communication
Mark will connect every attendee with loved ones on the other side.
It is a very special up close experience with this world class medium.
This intimate up close and personal spirit communication session is limited to 10 participants. During the Light Circle, Mark Anthony will use his abilities as a psychic medium to connect each participant with loved ones in spirit.
*Attendees are required asked not to imbibe in adult beverages ( alcohol  or recreational drugs) 24 hours prior to this special event session.
Light Circle with Mark Anthony Participant Guidelines :
Kindly arrive no less than 15 minutes prior to starting time.
Light Circle attendees need to be checked in and seated in place 10-7 minutes before Light Circle begins to calm one's mind and be open for the Light Circle experience.
Mr. Anthony will begin promptly and no one will be admitted or seated in the Light Circle once he begins.
 No refunds for a late arrival or no show.
Bring a pad and pen to take notes.
There will be an orientation prior to Mr. Anthony's Interdimensional communication to guide attendees in understanding the experience along with a brief Q&A so to align attendees' perception how spirits communicate through him to recipient attendee.
It is good for attendees be knowledgeable of their loved ones on the other side/ in spirit. Causes of death, illnesses, something distinctive about them, occupations, interests, likes, dislikes, allergies, as well as have a reasonable background of dates such as births, deaths, anniversary etc. These sometimes are identifiers; of who it is that comes through and a way to identify and validate what Mr Anthony brings forth in the evidence the spirit is communicating.
All recording devices are prohibited.
All cell phones, landlines, TV's, radios electronic notebooks and computers in the area must be turned off.
Absolutely No pets allowed. They are sensitive to spirit contact and become disruptive.
Absolutely NO alcohol/adult beverages or recreational drugs be taken before or the day of the Light Circle. Use of substances diminish and dilute one's connection experience and we want each recipient to have a great healing and enlightening experience there is life after life. (After the session imbibe should you choose to do so and Cheers!)
And following the spirit communication, a Q&A reflection and time to sign his books and have photo ops.
Blessings of Love and Light and Thank You!
Related Events